Need a Party Bus for Your Dinner Out Celebration In Houston?
We'll Connect You with the Best One in Houston.
We have the best deals on party buses and limos in the Houston metro

Our large fleet selection can handle any of your Houston dinner out celebration needs

We tailor our services to any Houston special dinner party imaginable

Passenger safety always comes first. Our drivers are completely insured
Houston Party Ride is your go-to resource for party bus and limousine services in the Houston metro. To book a ride, contact us today at (281)549-2511 or fill out the form.
*There is a fee of 20% if an appointment is cancelled within 48 hours of the event time.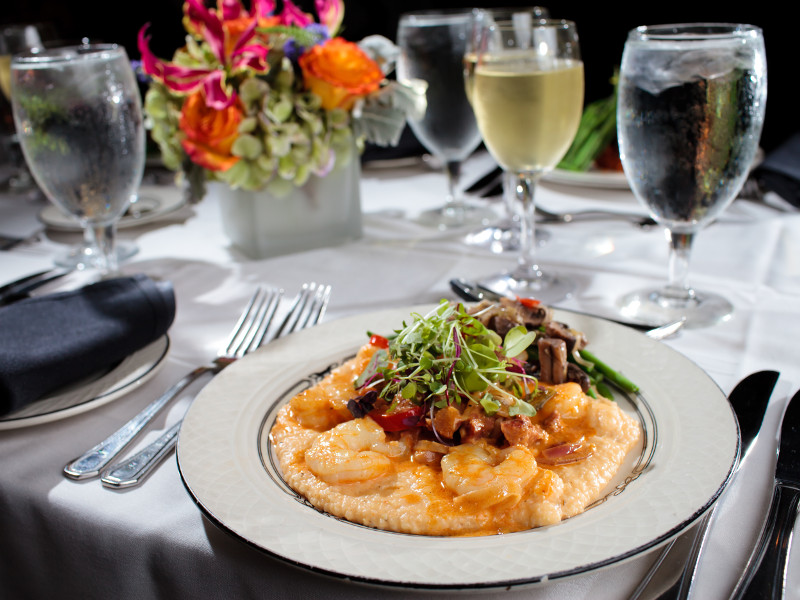 Get a Party Bus for Your Dinner Out Party!
Stunning dinner out party bus service around Houston.
Perfect for Houston special dinner parties.
Safety is our number one priority. Let us handle the driving, so your group can enjoy the night!
Dining Venues as Special as Houston Itself
Growing in its notoriety as a national cuisine destination, Houston is home to a culturally-diverse array of restaurants featuring ethnic cuisines like Southwestern, Mexican, Latin American and Italian. And, the Houston Party Bus or limousine is the premier way to travel to some of the best. So, here's a few standout dining options sure to cater to even the most discerning of tastes.
Featuring four private dining rooms with intimate seating to accommodate four to thirty-five guests, 024 Grill is a perfect venue for special dinners from everything to corporate functions to casual celebrations.
Located in the lobby level of Hilton Americas, Houston, 1600 Bar and Grill offers private dining rooms for up to eighteen guests and a top-notch menu list. And, Agave Rio is a hot spot for wedding receptions and business events alike due to their uniquely-appointment meeting rooms.
For those adoring French cuisine, make Artisans Restaurant your special dinner destination. With private rooms to accommodate up to eighty, guests can enjoy authentic French dishes in a genuine European atmosphere.
Boasting breathtaking views of the downtown Houston skyline, B&B's Butchers and Restaurant offers three private and charming dining rooms for more intimate celebrations.
For a traditional Texan experience, consider Café Annie where the past and present meet in perfect culinary fashion. Great for parties as small as six people and as much as 380, the enthusiastic staff promises a genuine dose of Texas dining.
Italian food at its best is what you'll find at Brio's. With large and private dining rooms, the festive décor is a great backdrop to all your special dinners.
Christie's Steakhouse and Seafood is known as the place to go for a warm and welcoming setting and food that is consistently exceptional. The restaurant caters to groups of up to eighty for lunches, dinners and special receptions.
Winning many awards for its cuisine, Churrascos features plated dinners, pre-set menus, chef action stations and memorable multi-course wine dinners.
Offering ten event spaces in one amazing facility, Corner Table is one of the popular spaces in the dining venue known as Corner Entertainment complex. Other sections are The Spring Room, The Wine Room, The Lexington Room, The Oak, Mixology, 1919; the main bar and VIP areas, and two outdoor dining spaces.
If seafood is what you're looking for, Danton's Gulfcoast Seafood Kitchen is an ideal venue for a special dinner. Its Oyster Bar seats up to fifty guests and the entire facility can accommodate 200. And, In the back of the main dining room, The Bridge features a semi-private space that's a bit elated and can seat up to sixteen.
Houston Party Ride is committed to making sure you can enjoy your travel to and you're your special dinner celebration knowing you're in the hands of licensed, experienced and insured drivers. So, have a relaxing ride, arrive on time for your reservation and enjoy the beverages of your choice in safety as we take care of all your special dinner shuttle transportation needs.
Why Choose Houston Party Ride?
Complete Dinner Out Solution
We provide everything you need to make your Houston dinner out a memorable one. All you have to do is bring your friends.
Any Dinner Out Event Imaginable
We have a variety of Houston party buses and limos in our fleet. Our team can help tailor the perfect party bus and extras to meet your needs–big or small.
Always Arrive Home Safe
Why risk getting pulled over and going to jail for a DUI? It's not worth it. We'll get you home safe and sound from your night on the town.